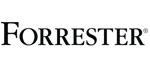 The insurance industry is in a phase of disruption. As customers are increasingly relying on digital channels, insurers need to accelerate the adoption of digital technologies to remain competitive.

This Forrester Research report explores the shifts currently taking place in the insurance landscape. According to the report, "the impact of the digitally empowered customer is palpable across the insurance industry. Products, payments, distribution, underwriting, and operations will look very different in the next five to 10 years."
Register now to get a full copy of the Forrester Research report and learn more about:
How customers are mixing digital and human channels in their insurance purchase journeys;

How (and why)

insurtechs

are leveraging digital technologies to win in insurance distribution;

Where agents should invest in order to gain the digital

capabilities

they need to elevate CX.
Download your free copy of the report to find out how to maximize digital opportunities and prepare your business for the future of insurance.
About FintechOS
---
"Over the last few years, we've seen the rise of fintech startups like N26 and Monzo to challenge the incumbents with new products like challenger banks. But what if the big banks wanted to compete in that game themselves? This is the aim of FintechOS, a startup that actually aims to help incumbents compete in this brave new, competitive, world.FintechOS allows banks and insurance companies to act and react faster than the new upstarts on the scene with plug and play products."
TechCrunch.com
We are now members of: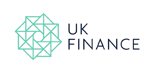 Proud and honoured of our latest awards:
FintechOS was voted the Hottest FinTech Startup in Europe at the Europas awards (previously won by Starling & Revolut) for "helping banks and insurers accelerate digital transformation and build end-to-end digital products in weeks rather than months." This just highlights the level of work we carry out.